Ocala Health is proud to announce a new Director for Advanced Imaging Centers, Shannon Robinson. She is registered in Nuclear Medicine and Radiography. She leads our Administration team with more than 20 years of radiology and leadership experience.
Lisa McGuire joined Advanced Imaging Centers as the Administrative Supervisor this past July, and oversees the various clerical departments including Central Scheduling, Medical Records, Insurance Verification, Transcription, Pre-Admit, Front Desk Registration, and other clerical support staff. She has 17 years of radiology-focused clerical experience.
Kelly McNeill is the Imaging Supervisor for Advanced Imaging's East campus. She is registered in Mammography, Radiography, and Bone Densitometry. She has worked with Advanced Imaging Centers for 18 years.
The Administration team is available for your questions and concerns by calling (352) 867-9606.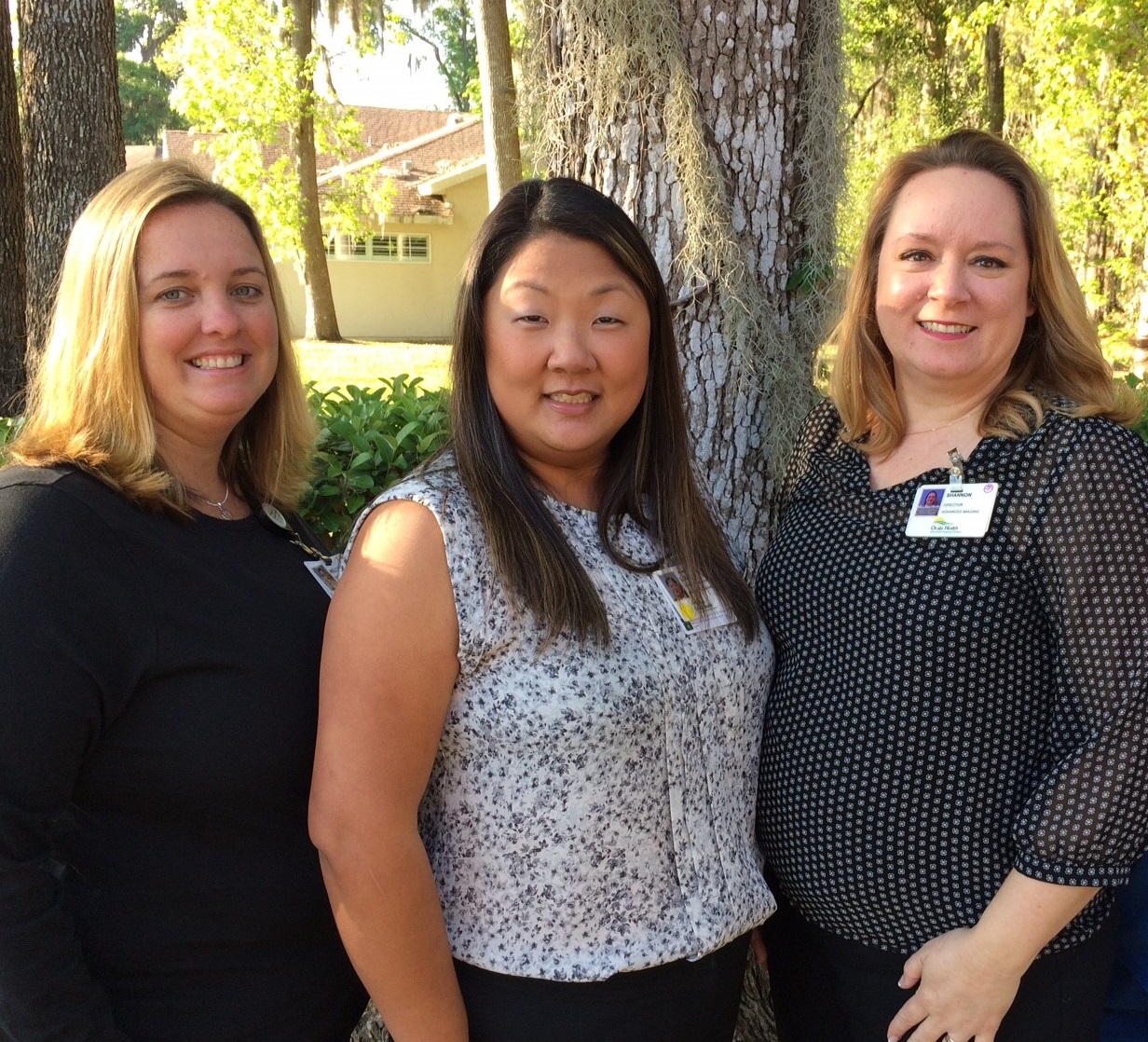 Pictured Left to Right: Kelly McNeill, Lisa McGuire and Shannon Robinson.