Advanced Imaging Centers offers Hi-Field Magnetic Resonance Imaging commonly known as MRI. MRI is a non-invasive imaging technology that produces highly detailed anatomical pictures of the body without the use of ionizing radiation. Advanced Imaging Centers are accredited by the American College of Radiology assuring the highest level of quality imaging to our community. Our knowledgeable and friendly technologists take great care in consulting with our radiologists to ensure that our patients are having the most appropriate study for their symptoms and diagnosis.
At Tealbrooke Professional Centre, our MRI suite offers extended evening hours and is equipped with a large bore magnate providing a larger scanning environment for our patients requiring additional space.
Our Medical Park West facility is currently undergoing a multi-million dollar expansion and renovation. We are continuing to care for our patients during this renovation and have added Saturday appointments for MRI to accommodate all patient's needs.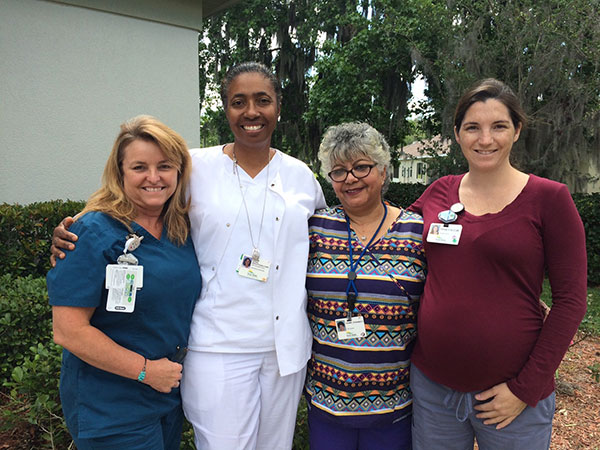 Left to Right: Kelly Graddy, Althea Austin-Lloyd, Norma Vega & Stephanie Sullivan
Left to Right: Paula Brittain & Shawn McCarthy